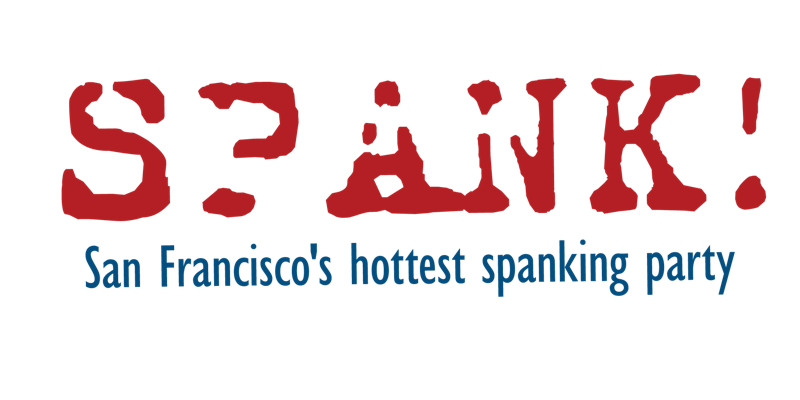 Outdoor Play Areas and Outdoor Seating! We will be moving equipment outside into the courtyard to create an outside playspace. We will also be moving seating outside to make an outdoor social area too.
All guests must be over 18 and fully vaccinated against COVID-19 to enter this event. Prior to being allowed to enter the party, the COVID-19 safety protocol for all guests is to:
Verify with a vaccination card, a photo of the vaccination card or a California digital vaccine record that they have been fully vaccinated against COVID-19.
Have their temperature checked.
Take a rapid COVID-19 test at the door.
Remain masked throughout the party except when actively eating, drinking or engaging in oral play.
If a guest's temperature is elevated or their rapid test is positive for COVID-19 they will be disallowed entry and receive a refund of their ticket. The cost of the test is non-refundable.
Useful links:
About SPANK!
Almost everyone has incorporated spanking in some form into their kinky bag of tricks. SPANK is a pansexual celebration of that erotic art of spanking - from sensual sensation play to butt-blistering beatings, and everything and anything in between. At SPANK we provide an inclusive space where people of all experience levels may explore, learn, connect and play. While spanking is the focus of the night, only your imagination can limit the kind of fun you have at San Francisco's hottest spanking party!
We invite you to join in the revelry at SPANK! Bring your creativity, your energy, your awesome self. This party is a perfect way to celebrate your love of spanking at a fun party. See old friends, make new ones, and play the night away!
Here is what you can look forward to at SPANK...
Ice-breakers to Help You Connect.
House tops - Come and get a spanking courtesy of our wonderful house tops!
Savor the delicious spread for when a different kind of hunger strikes.
Atmospheric vibes in a unique community dungeon space - the newly expanded Catalyst provides a great backdrop to a night of spanking fun.
Feeling welcome and accepted - this party is for adults of all gender identities, sexual orientations, relationship configurations, ethnicities, body types, roles, and experience levels. We expect all guests to honor the diversity of the spanking and BDSM communities, and will not tolerate behavior or language to the contrary at SPANK.
The Details
Where:
SF Catalyst,1060 Folsom Street, San Francisco, CA 94103

When:
Saturday October 9th 2021, 8 PM -1 AM

Entry:
Prepaid tickets are highly recommended for lower prices and to save your spot because we expect to sell out well ahead of the event date. 10% of all ticket sales will go towards enabling access to the event for low-income community members. For low income tickets please email info@afterdark-events.com.
Early Bird: $35 plus rapid test.
General Admission: $45 plus rapid test.
Last Minute: $60 plus rapid test.
Door: $75 plus rapid test.
Volunteers: See the volunteer thread in the AfterDark Events group which will be posted two weeks before the event. Volunteers enter free in exchange for a work shift but still need to purchase a rapid test-only ticket.
Important
Guests must arrive between 7:45PM and 10PM in order to be rapid-tested and cleared to enter the event. If you will be arriving after 10pm - You MUST email us at info@aftedark-events.com on or before Thursday September 9th to make arrangements otherwise you may be denied entry.
You must be fully vaccinated as of the day of the event. This means you must have received a single shot vaccine or the second shot of a two shot vaccine on or before 9/24/2021. You must be able to demonstrate that to us with a vaccine card, photo of your vaccine card or your California digital vaccine record to meet the proof of vaccination requirement.
---
Consent is Paramount
Part of our responsibility in fostering a consent culture is to provide guidance to help prevent consent incidents from happening at our events. Any consent concerns can be given to the hosts at the party or here on Fetlife, with a promise of confidentiality if desired.
Informed and voluntary consent is always required before play. The entire scope of any scene, including what parts of the body there may be contact with and the nature of such contact, should be negotiated prior to beginning any actual play. People at our events come from different backgrounds and have vastly different life experiences. All guests may expect to be treated by event staff and other guests with respect irrespective of age, ethnicity, sexual orientation, gender identity, body type, disability, etc.
People can expect that their persons and property shall not be touched without prior permission.
Guests should not be addressed as "Mistress", "Sir", "slut", "slave", etc. or any potentially offensive terms or violating words unless they have given prior permission.
Each participant in a scene is responsible for making sure that everyone involved in the scene has the mental and emotional ability to give informed and voluntary consent for the scene. We consider people who are under the influence of substances, in subspace or otherwise not in a clear state of mind to be incapable of giving informed and voluntary consent.
While playing, players may not do anything that was not already explicitly agreed to.
Any participant in a scene has the right to withdraw consent at any time by means of an agreed-upon safeword, a non-verbal safesign or using the house safeword "SAFEWORD". Once consent is withdrawn, all activity in the scene must stop.
For any consent related questions or concerns please contact us confidentially at info@afterdark-events.com.