Ticketing
Ticket Sales end at 6:45 pm
You must sign in with the email and name used to purchase the tickets.
You will have an opportunity to change your profile name after entering the presentation.
Due to recent changes by the Apple and Google app stores, tickets for this event cannot be purchased in the App and must be purchased from the Eventbrite website.
Class Description
Join Boundless' own LolaLasVegas and Ms. G for an ongoing discussion group around the intersection between polyamory and power exchange.
This round, our topic will be Negotiation and Communication. How do you negotiate and communicate about juggling schedules and needs, taking on new play partners, moving to the next level with existing partners, etc. How does your D/s dynamic affect your negotiation and communication style?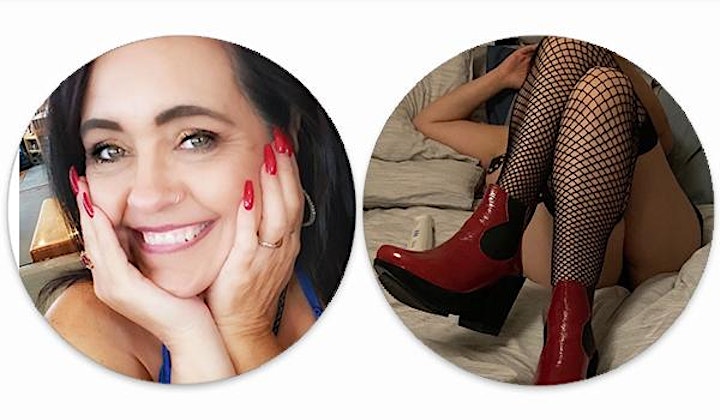 Presenter Bios
Ms. G has been active in the kink and polyamory communities for the past 10 years. She loves creating events that bring people together. In her day job, she facilitates regular discussion groups and looks forward to using her skills for the Dark Side :).
LolaLasVegas is a self-proclaimed and unapologetic Alpha polyamorous submissive. She has been in the kink scene and polyamorous for 5+ years. She has been married to her Daddy for 28 years and submissive to her Sir for 1+ years. In addition to living a polyamorous lifestyle, she values her Leather Family as her chosen family and practices kitchen table poly. Honesty, integrity, love and constant self-development are the core values she lives by.
VIRTUAL EVENTS RULES & GUIDELINES
http://www.boundlessevents.org/virtual-event-code-of-conduct/
Eventbrite Ticket Link:
Click here to buy your Boundless Class Ticket
About Boundless:
Boundless is a registered 501c3 charity dedicated to educating on topics of human sexuality, BDSM and kink. Your generous donation to Boundless helps us in our mission.