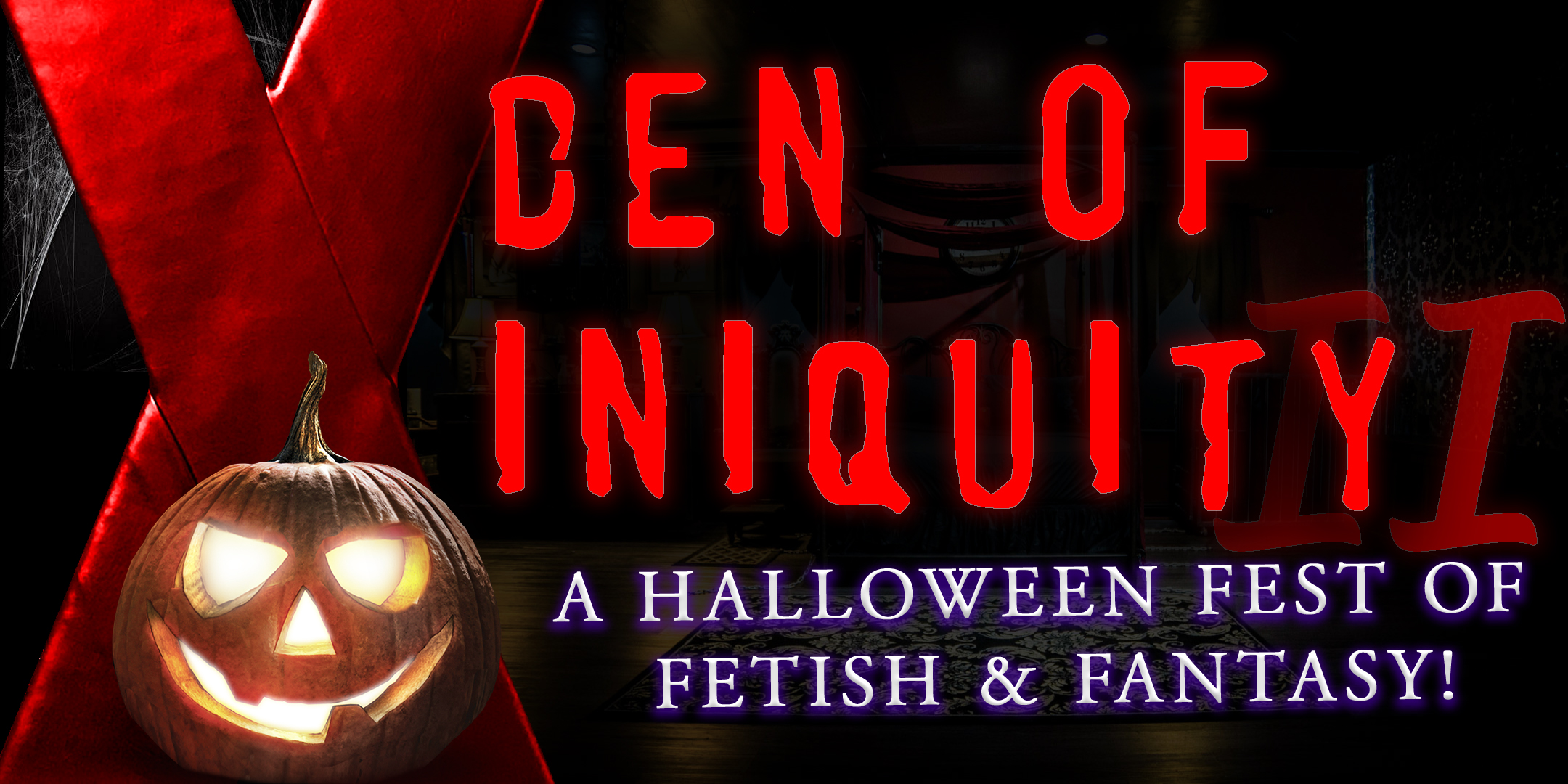 You must be over 21 and fully vaccinated against COVID-19 to enter this event. We will be verifying that all attendees have been fully vaccinated. In addition you must consent to an rapid COVID-19 test and temperature check at the door prior to being allowed to enter the party. Tests will be provided by us at the door and are included in the ticket price. If your temperature is elevated or your rapid test is positive for COVID-19 you will be disallowed entry and receive a refund. We have successfully implemented a safe and effective COVID-19 safety protocol for all our guests so you can feel more confident joining us.
This is a masked event. Attendance is limited to 75% of capacity.
All Hallows Eve is creeping up on us again so get ready to celebrate with us for a spooktacular night of Halloween fun! Throw on your sexiest or spookiest costume and head on down to party at our uniquely themed Oakland venue.
The Set
The backdrop to your hair-raising and lip-biting Halloween will be an elegant, well-appointed and exquisitely-themed, actual dungeon venue in Oakland in. The venue features two distinct, high quality, well-appointed play-spaces featuring social areas, multiple play-stations and showers.
The theme is kinky dungeon and as such, you are allowed to play on the equipment to explore fetishes and fantasies. Please be sure to familiarize yourself with the event rules and expectations around consent.
Click for tickets — No tickets sold onsite.
Features
Icebreakers to help you meet people.
House photographers to memorialize your night.
Tarot card reader - get your own personal reading.
Delicious themed spread with complementary adult beverages.
Raffle with naughty prizes - every attendee gets a free ticket.
Plenty of quality play equipment.
Multiple play and social areas.
We will be adding more details as we finalize arrangements so check back often for updates!
All Are Welcome
This is an inclusive event. We welcome adults of all gender identities, sexual orientations, ethnicities, roles, and experience levels. This is a body-positive event. We expect all attendees to honor the diversity of our community.
There & Back Again
Parking in the immediate vicinity is limited. We recommend using rideshare if possible.
Where: Oakland, CA. Address will be provided to ticket purchasers.
When: Saturday October 30th 2021, 7PM to midnight.
Entry: Ticket prices are lower earlier and increase as the event approaches.

Early bird: $65
General Admission: $85
Last minute: $100
Click for tickets — No tickets sold onsite.
Consent is Paramount
Part of our responsibility in fostering a consent culture is to provide some guidance to help prevent consent incidents from happening at our events.
Informed and voluntary consent is always required before play. The entire scope of any scene, including what parts of the body there may be contact with and the nature of such contact, should be negotiated prior to beginning any actual play.
People at our events come from different backgrounds and have vastly different life experiences. All attendees may expect to be treated by event staff and other attendees with respect regardless of age, ethnicity, sexual orientation, gender identity, body type, disability, etc.
People can expect that their persons and property shall not be touched without prior permission.
Attendees should not be addressed with terms such as "Mistress", "Sir", "boy", "girl", "slave", etc. or any other overly familiar or potentially offensive terms or violating words unless they have given prior permission.
Each participant in a scene is responsible for making sure that everyone involved in the scene has the mental and emotional ability to give informed and voluntary consent for the scene. We consider people who are under the influence of substances, in subspace or otherwise not in a clear state of mind to be incapable of giving informed and voluntary consent.
While playing, players may not do anything that was not already explicitly agreed to.
Any participant in a scene has the right to withdraw consent at any time by means of an agreed-upon safeword, a non-verbal safe-sign or using the house safeword "SAFEWORD". Once consent is withdrawn, all activity in the scene must stop.
Any consent concerns can be confidentially given to the hosts at the event or by email at info@afterdark-events.com.